---
Events for the 2016-17 Season
---
 Learn to X-C Ski Clinics: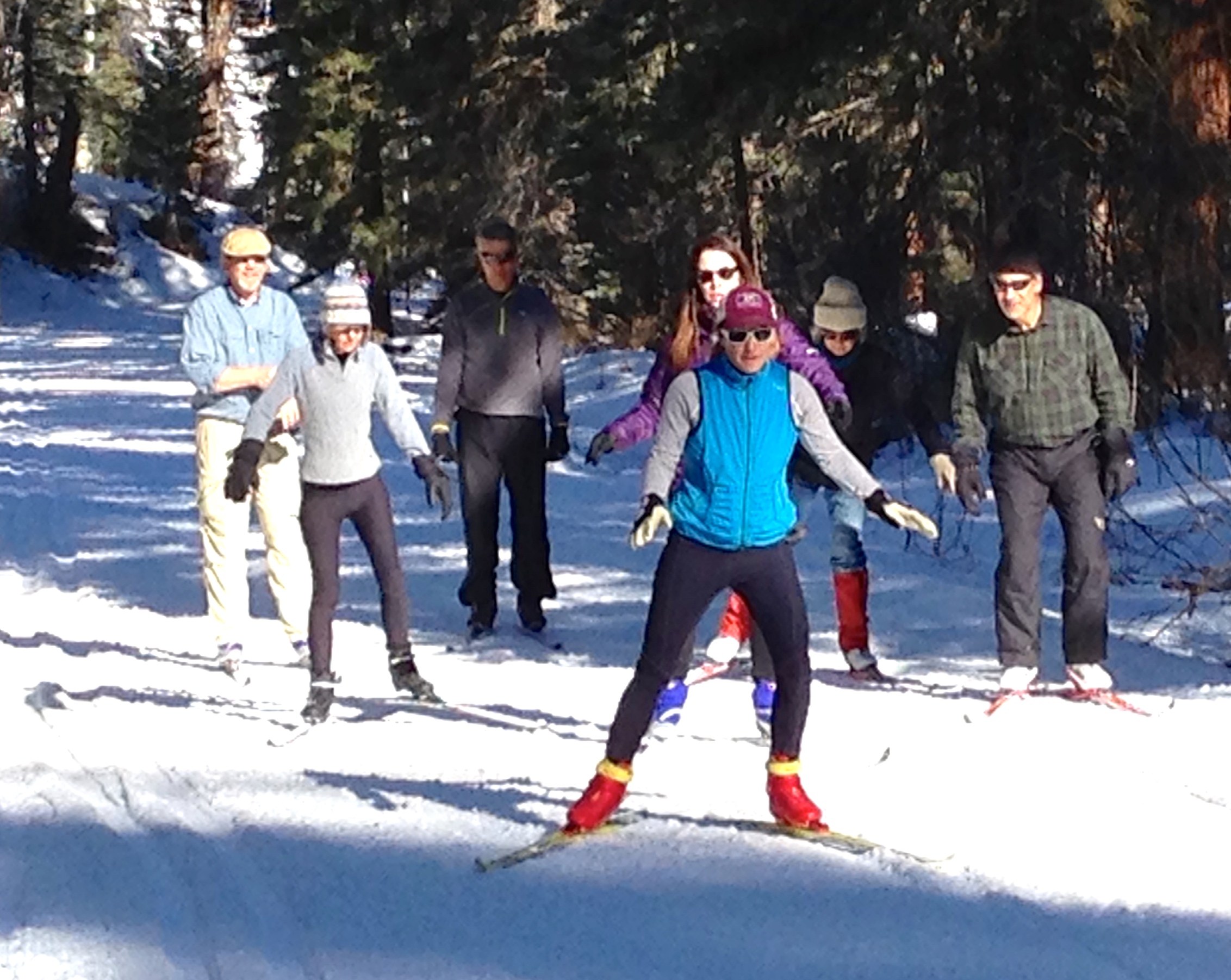 Clinics are scheduled for Sat: Dec 17, Jan 14, Feb 18 @ 10 AM
Feb 18 – Ready to ski @ 10 am @ Cloman Park
Dec 17 @ 10 am at West Fork – Cancelled due to weather
Jan 14 – Ready to ski @ 10 am @ Cloman Park
These great introductory clinics are held throughout the season. Skate ski and classic cross country ski basics will be shared by some of Pagosa Springs' best skiers.  All free of charge.  Donations or Pagosa Nordic Club membership is strongly encouraged to help offset expenses with conducting the clinics and trail grooming.
A great clinic for never-evers, beginners and intermediates. Learn how to make these outdoor winter activities even more enjoyable. Bring your ski gear: skate skis or classic kick and glide. All local ski shops are providing discounted rentals for the clinics, just mention you are attending the clinic and ask for the discount. Pagosa Ski Rentals, Summit Sports, Pagosa Mountain Sports, Alpen Haus and Ski & Bow Rack rent classic kick and glide skis with the last two also renting skate ski equipment.
Please Register below to reserve your spot. (1 person per form, please.) Tell us Classic/Skate Ski and Never-Ever/Beginner/Intermediate level.
You will need to bring skis, poles, dress warm and arrive early enough to be geared up and ready to start at 10 am.
Please register and bring the below waiver form filled out.
Register Online Now!
Print Liability Waiver
---
Season Opener BB Gun Biathlon ~ Sat Dec 10 @ 10 AM
A great fun/serious race to start the season !! 
Where: Alberta Park at Wolf Creek Ski Area. Park at end of Tranquility Parking Lot for sign-in and course access. (map)
Description: The Pagosa Nordic Club will host the Season Opener BB Gun Biathlon at Alberta Park at the Wolf Creek Ski Area. Sign in and course access is from the east end of the Tranquility Parking Lot.  Ask the parking lot attendant for directions.
The races begin at 10 am sharp. Registration and check in 9-9:45 am. Please arrive early enough to sign-in, gear up and ski down to the race course located in the Alberta Park Meadow.  Racers will have an opportunity to test shoot at targets between 9:00-9:45 am.
The event is a freestyle ski event in which participants can either classic X-C ski or Skate Ski. You may sign up for the citizens 6K course or the competitive 16K course. The KidK will be determined based on the kids that enter. Kids love this race!
Prizes for the top finishers and participant drawing giveaways immediately following the race back up in the parking lot.
The race is free, however, donations are strongly encouraged:
$25 for 16K
$20 for 6K
$5 for KidK
Register Online Now!
Print Liability Waiver
This race is a blast for all ages and ability levels, so sign up today and plan on coming up for some BB Gun and skiing fun!
A big thank you to Wolf Creek Ski Area who each year, has groomed our course and allowed us to hold the event at the ski area.
---
 Dog Harness Clinic ~ Sat Dec 17 @ 9 AM at Yamaguchi Park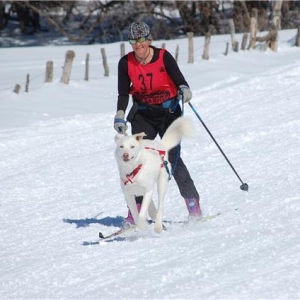 This sport is really taking off! Canine Skijoring, Bikejoring and Hikejoring are great ways to take your dogs out while they pull you along.  Jennifer Martin from The Pagosa Nordic Club offers this free clinic to show you the basic gear and techniques and to get you and your dog off and running.
This is a dry land clinic held at Yamaguchi Park in downtown Pagosa Springs, located at 684 S 5th Street.
Register Online Now!
Print Liability Waiver
---
Plumtaw Ultra 30K / 60K ~ Sat Jan 7 @ 8:30 AM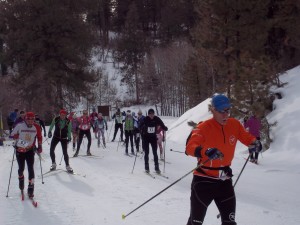 Plumtaw Ultra 30km/ 60km – 2016 Race Results!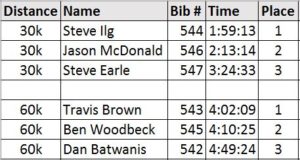 In its 4th year, the Plumtaw Ultra 30km/ 60km Freestyle Nordic Race is for those preferring more of a challenge. The course is an out and back route on Plumtaw Road. This is a self-supported race with limited aid on course.
The event cost is donation based with the following recommended donation amounts: 30km race $15 PNC members, $20 non-members.  60km race $25 PNC Members, $30 non-members. Prizes for top finishers and some drawing prizes too.
To get to the starting line for Saturday's Plumtaw Ultra: From Highway 160 in Downtown Pagosa turn onto Lewis St at the light. Immediately turn left onto 5th street which turns into Four Mile Rd. Follow Four Mile Rd 7.5 miles to the parking at the end of the plowed road. Races start at 8:30 am sharp.
30km Racers: There will be a turn-around at the 15km station. Some Water, Gatorade and granola bars will be available. Finish Line is the starting line.  Most should complete the 30km within 3 hours.
60km Racers: Some Water, Gatorade and granola bars will be available. CUT OFF TIMES! Racers will need to make the 15km turn within 1.5 hours (Racers after cut off will be asked to return to the starting line) and the 26.7km station within 3 hours (Racers after cut off will be transported back to town.)
Racer roll call and race review is at 8:20 am. To respect all racers and their preparations for this event, race will begin promptly at 8:30 am.
---
 Fat Bike Race ~ Sunday Jan 8 @ 9AM at Turkey Springs TH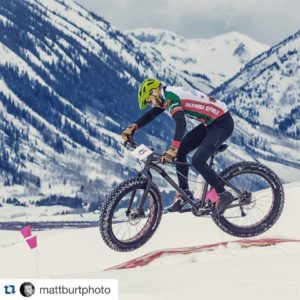 14 mi, 7 mi and Kid mi    $20 Adults, $10 for racers under 18
All proceeds benefit DUST2 and the completion of Pagosa Springs' urban single track trail.
Turkey Springs TH is off Piedra Road.  Parking at the race is limited.  Meet at 8:15 am at Pagosa Mountain Sports – 162 Pagosa Street or City Market Parking Lot – 162 County Center Drive to carpool to the race site.
(This race operates under a special use permit with the USFS)
Call 970.507.7886 for more information.
---
7th Annual 'Pagosa Paw' Sled Dog Races ~ Sat/Sun Feb 18/19 @ 8:30 AM @ Toner Ranch
Some wonderful pictures from the race.  Thanks to local photographer Bill Milner!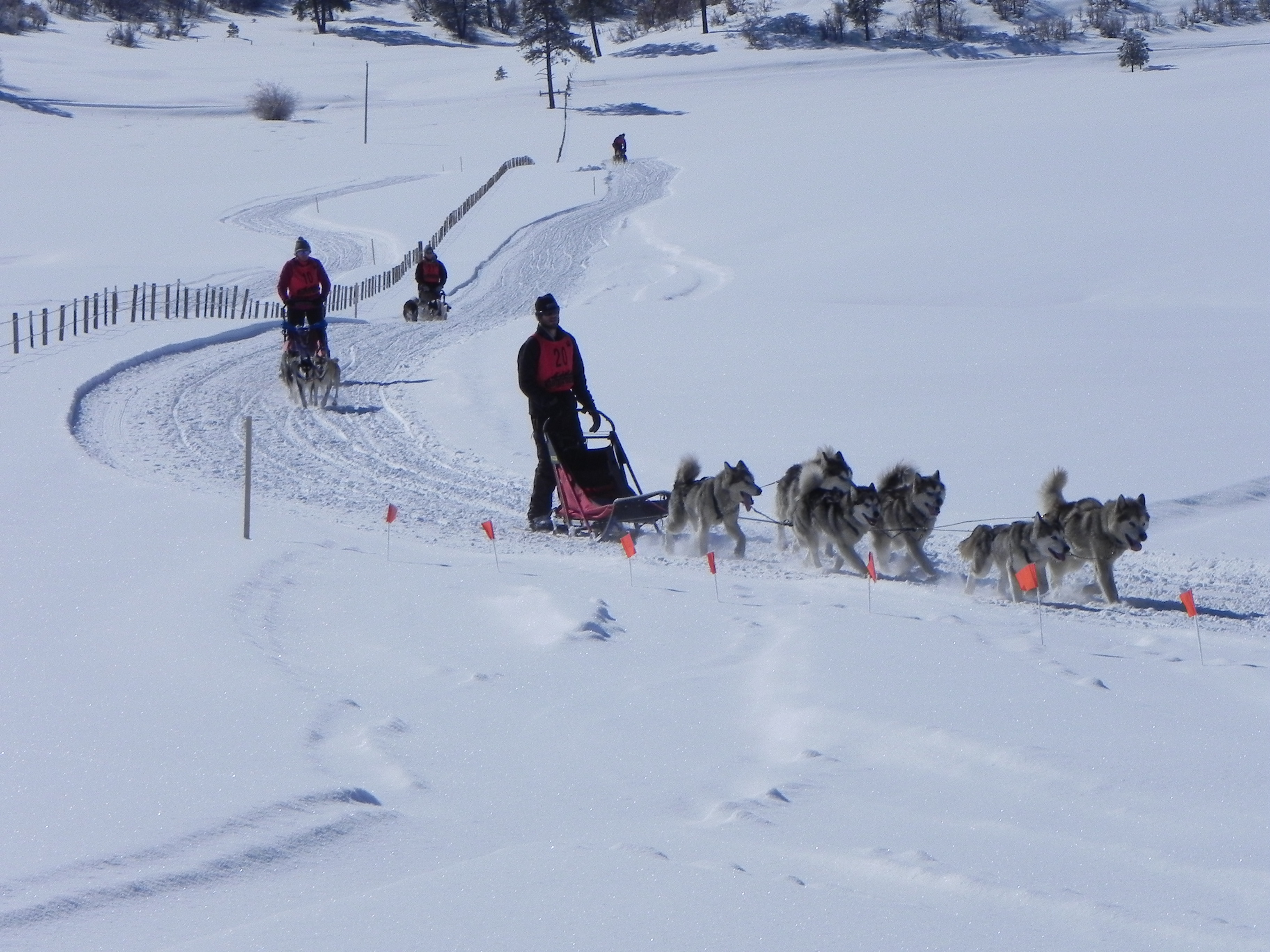 Volunteers are needed for course monitors. This a fun race to volunteer for!

Come join the Pagosa Nordic Club, Snow Country Snowmobile Tours and the Rocky Mountain Sled Dog Race Series for the 7th Annual Pagosa Paw. This winter dog sports event includes spectacular dog sled racing as well as Nordic skiing.
Races start at 8:30 am both days and include a 6-dog/6 mile sled race, 4-dog/4 mile sled race, 2-dog/6 mile skijor race (Dog pulls you on skis), 1-dog/4 mile skijor race.  There will also be sportsman class races: 4 mile sled; 4 mile skijor, 1 mile sled, 1 mile skijor.
CASH PRIZES are awarded for competitive entries (Based on a combined score for racing both days) and medals for sportsman participants along with a drawing for additional prizes.
The races will be held at Toner Ranch.  15.5 miles on Piedra Road from HWY 160.  Turn right onto Taylor Lane 1 mile.  Look for the activity just past the cattle shuttles.
This is an incredible spectator event! You'll want to arrive well before 9 am to catch the excitement as dog sled teams gear up for their run.
To register as a racer or volunteer as a course monitor, call Jennifer Martin @ 970-264-9358.
Register online now
Click here for CORRECTED directions
---